Welcome!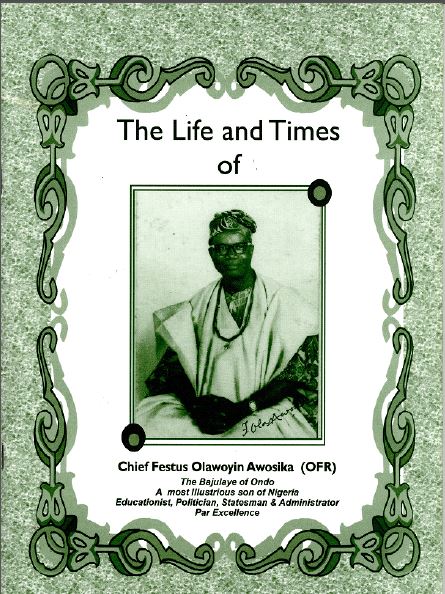 This site is dedicated to the life and memory of the late Chief Festus Olawoyin Awosika (OFR). As much as it is the life of one man, it also contains the history of a town, a region, and a country.
Chief Festus Olawoyin Awosika started in politics the old fashioned way: beginning from local politics and winning his first legislative position in 1951 on the Platform of the Ondo Improvement League. At each stage of his career, he was a major player.
Chief Awosika loved his family, loved Ondo town and Ondo people, and loved Nigeria. He looked forward to and worked toward the ideals of the great nation that he and his contemporaries envisioned Nigeria could become. He worked for that till the day he died.
Some people think they know Chief Awosika. Others have never heard of him. Please take a moment and look into the mind and life of one of Nigeria's most able statesmen.
Again, welcome.